Convergence of Smart Home and Building Architecture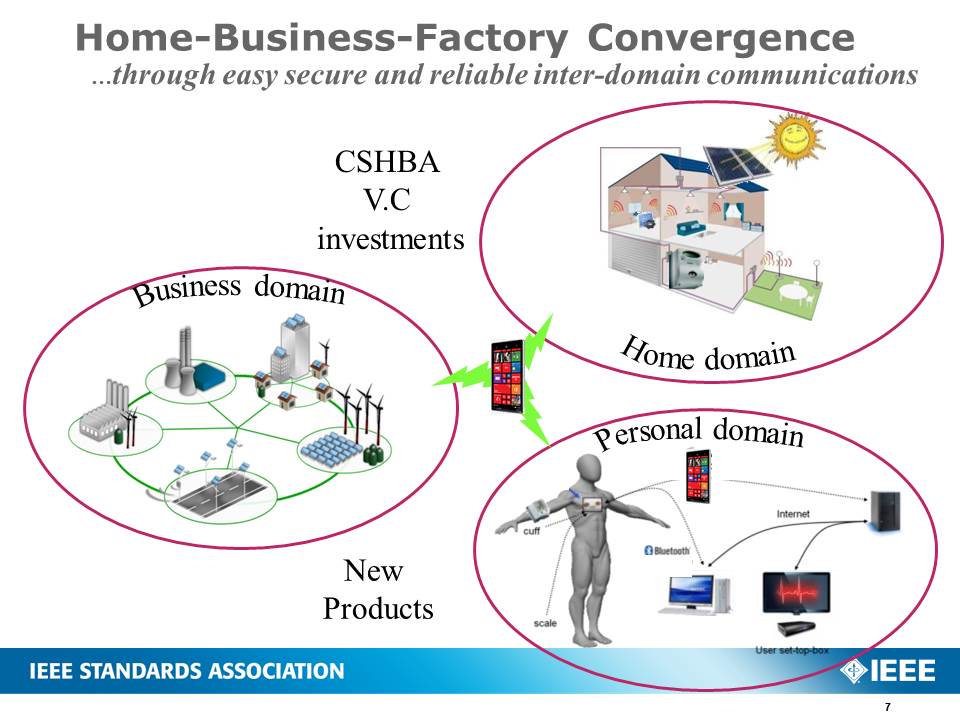 The IEEE-Standards Association Industry Connections – Convergence of Smart Home and Building Architectures (CSHBA) group is working on pre-standardization efforts for the Convergence of Smart Home and Building Architectures. One of the motivations for this activity is the striking similarities among the communications network architectures of smart home and building environments as they relate to applications including electric vehicle, home or building energy management, infotainment, etc. However, a gap exists for interworking among these various domains. In addition, although today users are able to access many domains through their TVs, smart phones and tablets, an effort is needed to enable seamless user experience that spans multiple application domains.
In addition to addressing interworking, our solutions must consider the following:
Inter-domain communication,
Secure separation and privacy of data belonging to various domains,
Association and admission control (the ability to add new devices easily),
System and device maintenance (the ability to monitor the "health" of nodes in the system).
Team Members